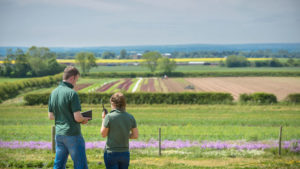 Farming businesses are finding it increasingly difficult to recruit new staff, despite the total number of jobs in agriculture falling.
The most recent figures released by Defra show the total agricultural labour force in the UK in 2017 was estimated at 419,000, down 2,000 from the previous year and half of what it was in 1973.
However, consultants and farm leaders are warning that competition for jobs is actually in decline, with fewer applicants for full-time roles such as herd managers as well as part-time roles like harvest staff.
Factors include agriculture's ongoing inability to attract more would-be workers from outside the industry, the flow of good people heading into related food and agri-business roles, and the number of farmworkers now reaching retirement age.
Recruitment experts report that farmers are increasingly having to make compromises when it comes to selecting staff and it is taking longer to fill jobs than it used to. They are also having to offer increasingly generous packages to compete to secure the right calibre of candidate, which is driving up their cost base.
Talk to Farm Solutions today to discuss your Farm staff issues