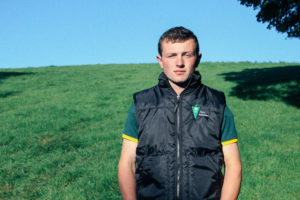 Farm Solutions are announcing this week that it has a range of interesting opportunities for students for the summer months. Seamus Rowe of Farm Solutions told us that he has a number of vacancies for students with dairy experience starting in the next few weeks.
He says that "There is so much to be gained for these young people to work with some of our farmers. We have some of the best dairy farmers in Co. Wexford seeking staff right now. These farms are often top of their game and allow fantastic exposure in terms of stock management, grassland management, efficient milk production and use of the latest milking technology. This will inevitably be of great value to them when they return to College or to their home farms. We put all our staff on a proper tax complaint payroll which is useful to have supporting documentation for student grants or loans later on. In most cases all PAYE and USC can be reclaimed."
Give Seamus a call on 053 9236222 to explore potential opportunities for you.