Farm Relief – Wexford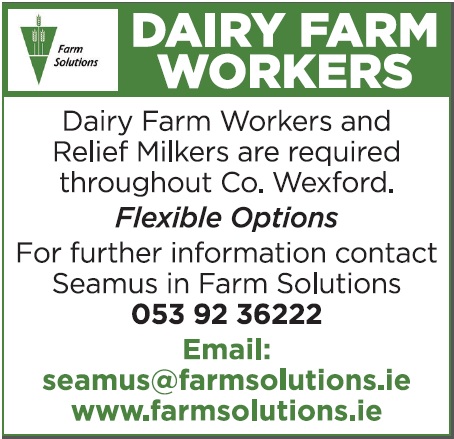 Are you looking for a new farming opportunity?
Then Farm Solutions is the place for you! The Farm Staff Specialists.
We have ongoing opportunities for skilled and experienced farm staff right across Wexford in modern, well managed dairy farms. We have also some opportunities for those with lesser farm experience and the right attitude.
If you have any queries about the above vacancies, please feel free to give Seamus a call on 053 92 36222. He will be happy to have a friendly chat with you about options that are available.
Application Form