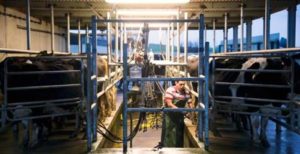 Farmers were encouraged to look after their own physical and mental health at a Knowledge Transfer (KT) event on farmer wellbeing.
Approved by the Department of Agriculture, Food and the Marine, the event was hosted by CC Agri Consultants and the Irish Cattle and Sheep Farmers' Association (ICSA) on Thursday, April 5, at the Hotel Kilmore in Cavan.
The importance of mental health was underlined by Paula McGovern of the HSE who works in community mental health in Co. Cavan.
Speaking at the meeting, he said: "Mental health is vitally important. Everyone has to manage their mental health and physical health; we have to nurture both.
"Sometimes people think that they have to work really hard and suffer; but, there are no medals for martyrdom."
"We need to give ourselves time to rest and recharge. You don't expect your tractor or your car to keep running all the time without putting diesel into them and getting them serviced regularly; the same applies to ourselves.
"We need to look after ourselves, as we do our machinery – sometimes we forget to do that," McGovern said.
Striking a balance
Continuing, she explained that farmers need to strike a balance and to connect with others in order to share any problems they might have.
"We need to connect with others. A lot of people work in social isolation and, as humans, we are not programmed to live alone.
"When worry starts to keep you awake at night and when worry is the first thing you think about in the morning, that's when you need to get help and start talking to somebody about it – because that's not normal."
Other signals she outlined were difficulties sleeping, avoiding people as well as excessive use of alcohol, drugs or smoking.
If a person recognises these signals and does go to seek help, McGovern added that it is important that those people make adjustments to their lives so that they are able to cope.
"You may need someone to take over the jobs on the farm for a short while when you're not feeling well. It's important to know who you can trust and who you wouldn't mind asking to give you a hand.
"We all think that we are the best person at doing this job and nobody is able to do it right – but, it's surprising the amount of people that can do it very well," she said.
Concluding, McGovern said: "Try and have a balance of work, family, leisure and friends; and have fun."